Mintos review with my experience (show platform) is an article I have been preparing for a long time, because I have a lot of experience with Mintos and I like to share it, but I still couldn't get to it completely until today. I publicly admit that Mintos is my favorite platform for investing in P2P loans and today I will tell you exactly why and share my experience on this platform.
And if you don't understand something, or you need a little push, don't hesitate to write to me.
Mintos is a Latvian platform that allows us to invest in loans. Basically, your money does not go directly to the person, but you invest the money in loans that are mediated by a local provider, which then only provides the loan directly to the person.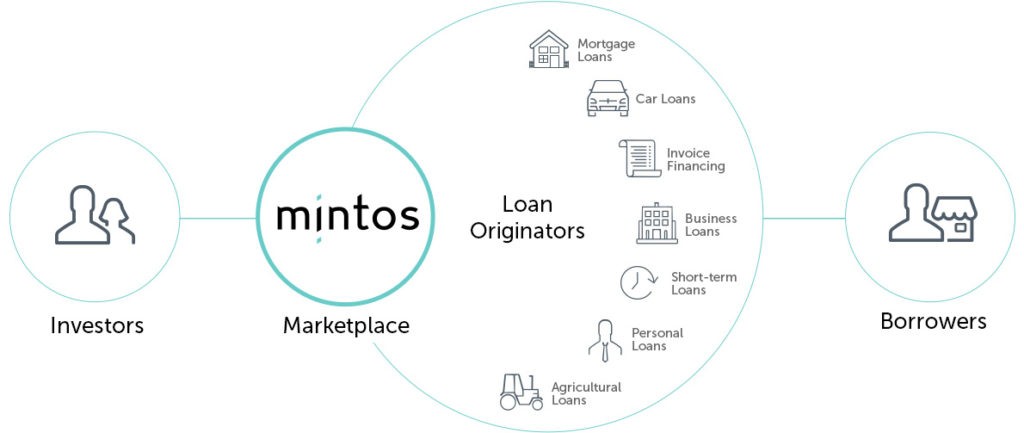 The person who wants to borrow, therefore, goes to the lender (Mongo, ACEMA, Banknote, …), where he takes out a loan (therefore the loan is already active). The provider will then issue a loan on the Mintos Primary Market, where any investor can invest their money in it.
This scheme gives the advantage that companies can offer us a BuyBack guarantee – if the borrower does not repay for more than 60 days, the lending company will buy the loan from us, including interest, so we will not lose any money, because the provider will recover these funds himself. But that doesn't mean you have to wait for the outcome of the recovery. You will get your money on Mintos right away and you can invest it again or withdraw it on your own account.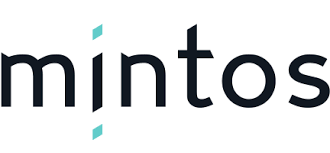 Mintos also gives us the option of loans without this guarantee, where there may be a higher appreciation (up to around 18%), but we must reckon with a significantly higher risk of default. On the other hand, loans with a BuyBack guarantee are valued at around 13.5 – 15%, which gives us a profit of about CZK 1,350 – 1,400 with an investment of 10,000 per year, without sweating at all.
Get informed about news not only from the world of FinTech and investing on Facebook!
High appreciation (approx. 14% on EUR and 18% GEL) – earnings of more than 1% per month
Redemption guarantee (if the loan is overdue for 60 days, it is automatically redeemed from you)
Possibility of investing in 11 currencies (CZK, EUR, GEL, GBP, …)
In-system currency exchange (although it is usually more convenient to use TransferWise)
Auto Invest – investing can be done automatically, without human intervention, so it saves a lot of time
Mintos is already entirely in Czech and has a very simple system
Quite a nice preview of the loan you want to invest in
Secondary market – the opportunity to sell a loan early
Mintos offers the opportunity to use campaigns and thus earn a few percent extra
Everything except the exchange office is FREE, without any fees for the investor
Possibility to invest almost any amount (ideal for novices and experienced matadors)
Possibility of portfolio diversification between different types of currencies, types of loans, etc.
Easy loan filtering
More ways to contact support (phone, e-mail, chat)
Payment of money from Mintos to your account in 1-2 days
Some labels are not translated into Czech
Less loans in CZK (focus more on the European market) – there is much more EUR loans!
Disadvantage of internal Mintos exchange office (TransferWise can be used)
Auto Invest prefers large portfolios (it can be harder to catch the most advantageous loans, but you can still get to about 14% of EUR without much difficulty)
Support in English only
Not so clear ownership structure
Not registered with the Czech national bank (but who cares, right? 😀 )
Based on this information, we can say that Mintos is more for people who want to invest abroad. Although he has the option of investing in CZK, unfortunately there are not so many of these loans and you may have some money in your account for some time before everyone really invests.
Many people can take it as a huge disadvantage that there is no support in the Czech language. In general, however, in most cases nothing needs to be addressed.
It may seem that Mintos is risk-free thanks to the redemption guarantee, but of course it can never be. Risks are everywhere and there is usually a direct relationship between reward and risk.
Definitely, Mintos is an interesting place for value for money for people who are a little lazy, or in other words, do not have so much time to solve everything by hand and prefer to create a few rules, according to which you can invest thanks to auto invest.
MY EXPERIENCE AND WHY I CHOOSED MINTOS

It started very simply, I wanted to try something different, something that not many people in the Czech Republic knew about, practically similar to the cryptocurrencies when I started with them.
At the time of deciding whether to switch, I could not find any review of Mintos in Czech, and in fact there was not much in English. So it was a bit of a step into the unknown.
A good reason to switch from another portal with P2P loans was also low fees (at first only on the secondary market, now no more). At the same time, I started investing time in another project (Volnočasovky SPORT – non for profit NGO), so I wanted to be prepared for the possibility of quickly withdrawing money from the platform, and Mintos with a secondary market was ideal for this.
At the beginning, I still had a lot of time, so I enjoyed investing by hand. Gradually, however, time was running out and, conversely, money on Mintos was increasing, so I "lost" too much valuable time by investing by hand.
So I started using Auto Invest, which saved me an incredible amount of time. Of course, it took me a while to come up with the right settings, to rule out companies and types of loans in which I do not want to invest, but in the end it is an ideal solution. Now I almost don't have to touch Mintos, everything is done completely automatically and that's great!
Later, they added the option of using campaigns on Mintos, which is a great thing, thanks to which you will get, for example, 5% of the loan back within 6 days. So it is also possible to do many interesting tricks with this, including including these campaigns in Auto Invest. You will usually receive a notification of a new campaign directly from Mintos by e-mail, but if you are afraid of missing one, I will always inform you about new campaigns on my Facebook page.
MY EVALUATION ON THE MINTOS PLATFORM
What would be a review of Mintos (and a description of my experience) if I didn't give you at least a small preview of my portfolio. I invest only in EUR and GEL.
EUR: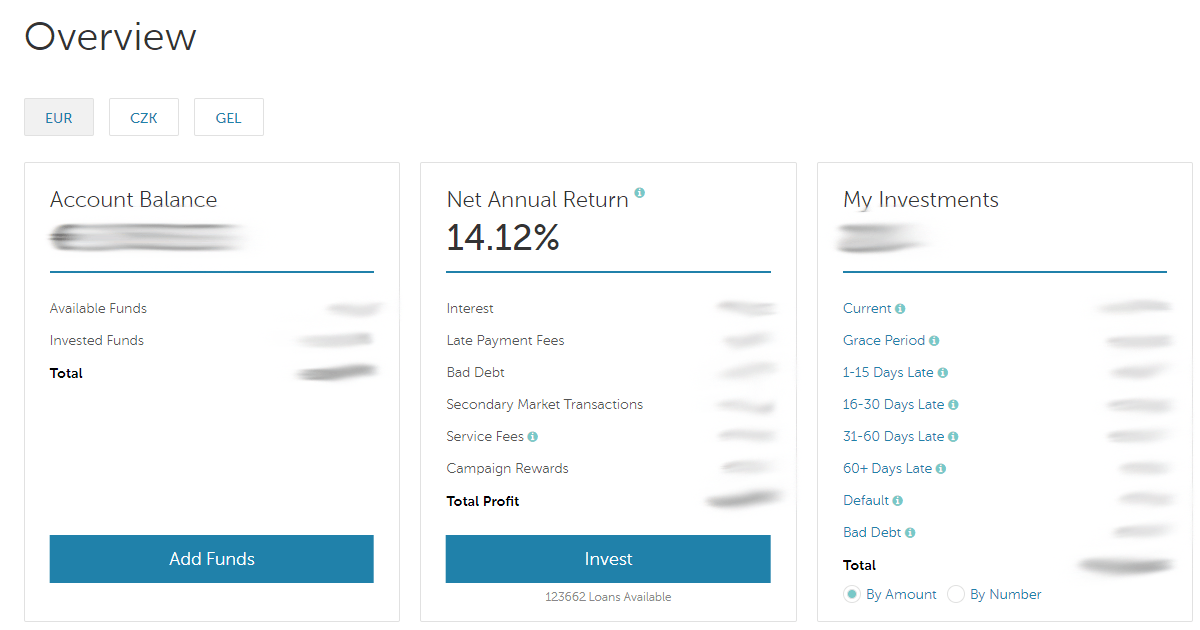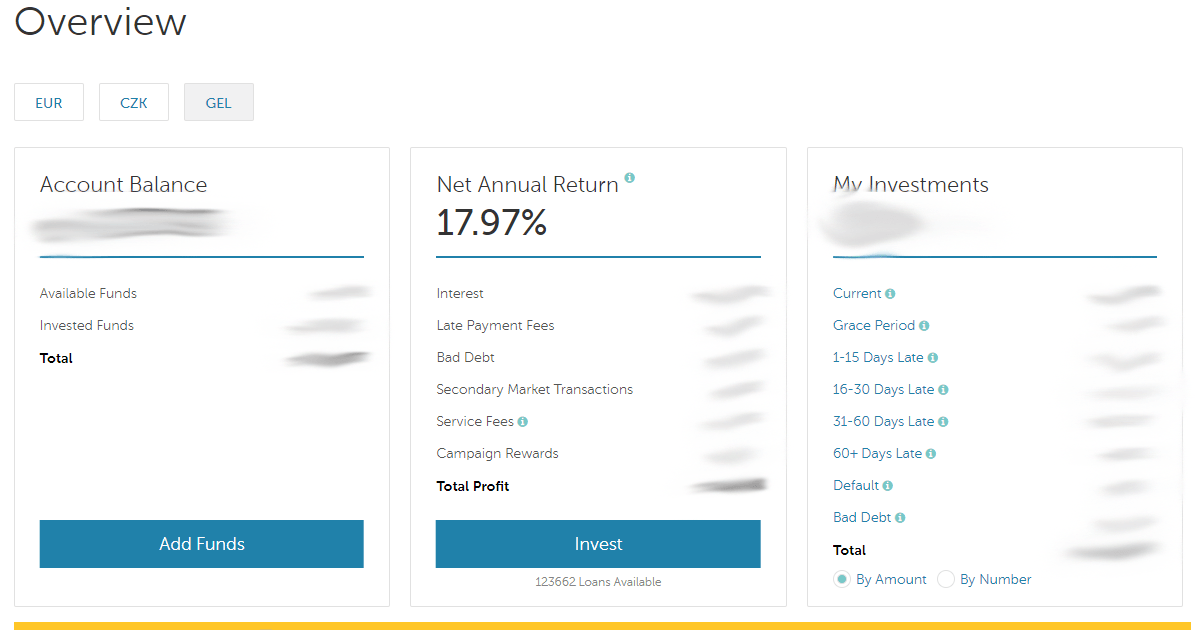 Thanks to Auto Invest, I plan to stay at Mintos for the time being. I don't have to touch the whole system and it makes me money, which is exactly what I would expect from the Mintos platform, and I take more free time as an indisputable advantage.
So far, he has not found a better way for me to invest in P2P loans. For other platforms, I usually quit due to the lack of automated investment, or the inability to withdraw whenever I need it (for example, if I need money for another investment), thanks to some secondary market.
In any case, the earnings are at a very good level, the redemption guarantee also works so far, so I really don't see a reason to change the platform or the total withdrawal.
Do you have experience with Mintos? I will definitely be happy if you write to me about them or share them right here in the comments! So, what is your experience?
I hope you enjoyed this review and my experience!
Apart from this review on Mintos, I wrote a review and my experience on Zonky.
If you do not want to lose interesting information not only from the world of P2P loans, you should follow my Facebook page or ping me on Instagram!